thornappleaussies@gmail.com
Ellen's cell 517-202-6462



USASA HALL OF FAME KENNEL #9
Do not miss out on our original website *** the beginning to 2007!
www.thornappleaussies.com
We are now on FACEBOOK as Thornapple Australian Shepherds!
Visit our FACEBOOK page for the latest news & photos!
Please share your updates, brags & photos on our Facebook page.

Back Cover Ad *** USASA Journal *** May/June 2010
*** Ad Design by Chelsea Brandenburg ***
USASA Australian Shepherd Journal * Back Cover * May/June 2009
Ad Design by Chelsea Brandenburg *** Thank you for your incredible work Chelsea!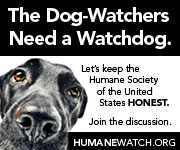 What we're focusing on here is that the AR movement hates human
CIVILIZATION. The highest creation of mankind, the thing that most
separates us from animals, is what they want to destroy.
Animal rights is mental illness masquerading as philosophy.
Walt Hutchens *** Timbreblue Whippets ** moderator www.pet-law.com
**** THE MOST IMPORTANT THING YOU WILL TODAY!!!! ***
SIGN UP NOW FOR THE PET-LAW LIST!
BE AWARE ... THE HUMANE SOCIETY OF THE UNITED STATES IS ON THE MOVE!
They are on a mission --- NO ANIMALS LEFT!
JOIN THE WAR --- JOIN THE LIST!
ANIMAL LOVERS UNITE!
Dogs are not our whole life, but they make our lives whole. Roger Caras


Question With Boldness *** Thomas Jefferson
Hold To The Truth *** George Washington
Speak Without Fear *** Martin Luther King
AppleDance
Australian Shepherd Jewelry
appledancejewels@gmail.com
Australian Shepherd Jewelry Design by Amy Garrison
Give the GIFT of BEAUTIFUL
AUSTRALIAN SHEPHERD JEWELS DESIGNED BY AMY GARRISON!


https://www.facebook.com/media/set/?set=a.10150492131607904.388658.374010707903&type=3
AMAZINGLY AFFORDABLE!

Amy is working on new 2011 pieces!
Contact Amy to pick your favorite color & style!
appledancejewels@gmail.com



BEST IN SHOW *** Crystal By Sylvie *** Crystal Aussies in all 4 colors!
(click above for complete information & enlargements of each individual piece!)
Sylvie's Aussies are not available on her EBay store. You must contact Sylvie or Amy via email to order.
Sylvie's email address is fykao@hotmail.com
Custom made Aussie Charms just for Thornapple! 1"long x 3/4"wide x 1 1/2" tall
* key chains * cell phones * zipper pulls * purse charm * rear-view mirror * grooming arm * tack box charm *
SYLVIE'S CHARMS CAN ALSO BE PURCHASED BY CONTACTING AMY @ appledancejewels@gmail.com


Thornapple Aussies


Introducing BABY AUSSIES!!!!
Sylvie surprised us with a darling crystal Aussie puppy!


AND .... FOR THE GUYS!
TIE TACKS/Lapel Pins!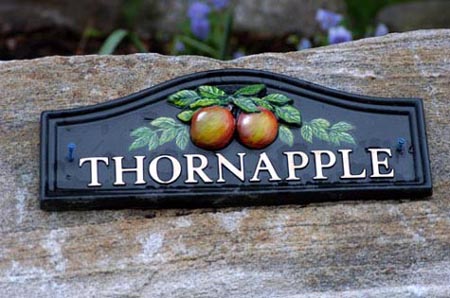 Our Aussies Devote Their Lives To Fulfilling Yours!
Welcome to Thornapple Australian Shepherds on the web.
Since 1980
Contact us:
Ellen S. Brandenburg * Amy J. Garrison
Vermontville, Michigan
Ellen's Cell: 517-202-6462
Fax: 517-726-1034
All of the photos on this web site are the property of Amy Garrison & Ellen Brandenburg.
Reproduction in whole or part of any portion of this website is strictly prohibited.
Contact us for information on reprints of photos.
----email address----
thornappleaussies@gmail.com
Members of:
United States Australian Shepherd Association
Australian Shepherd Club of America
Huron Valley Australian Shepherd Association
Michigan Association Of Purebred Dog Breeders
Subscribe to the USASA Journal
United States Australian Shepherd Association

from left to right --- Aaron Brandenburg & Player * Erica Escalada & XXX * Jenny Poe & Fracas * Vikki Davidson & Bell * Maria Neff & Brock
Amy Garrison, Bianca & Drew * Evan Brandenburg & Plinko * Shayna Garrison & Ringo * Taylor Crisman & Delilah * Carolyn Zernick & Ziva * Bill Burns & Bailey