In Loving Memory Of

JAMES E. BRANDENBURG
*** December 24, 1942 - June 29, 2008 ***
TRIBUTE TO DAD *** from Amy & Jill
profile_videos-user=dlamb7690
U Tube video tribute to Jim
http://www.webfh.com/fh/obituaries/tributes.cfm?pg=1&o_id=189087&fh_id=10817

Thank you Ami Romanelli for Uncle Jim's beautiful collage!

Loving father to Amy & Jill * Father-In-Law to Shane & Al
Doting Grandfather to Zac, Matt, Austen & Shayna
Beloved brother to Tom & Bob * Brother-In Law to Ellen
Favorite Uncle to Aaron, Cyrus, Rachel & Chelsea
Extra Special Great Uncle to Evan & Hudsyn
Kindred Tractor Show & Bluegrass Festival Nephew to Uncle Stan
Best Friend & EBAY Travel Planner to Big Dave
Tractor Show & Bluegrass Festival Family to Sharon & Gary Russell
An inspiration to all who knew him & loved him.
VIT * Very Important Thornapple!


Grandpa Jim takes his nurses for a spin around his doctor's parking lot in his Tempest on June 26th.

June 15, 2008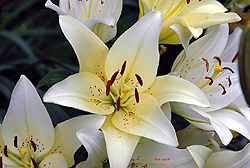 Grandpa Jim's Rainbow!
A magnificent rainbow appeared over Grandpa Jim's "line" on the evening of Saturday
June 28th, 2008. The MOTA Trials Club, working on sections for our Observed Trials in July,
reported a huge double rainbow at the kennel/farm in Vermontville Saturday evening also!
Jim loved to help out with our Observed Trials events so we are confident he shared his
rainbow with family and friends in Fowlerville and Vermontville!

Please give Reno a hug & kiss for me and I will see you again at the rainbow bridge.
Love you, Amy xoxo

A perfect ending to a perfect Father's Day *** Beautiful clouds over Grandpa Jim's farm!


Clouds burst from behind Amy's house at Grandpa Jim's Father's Day celebration June 15th, 2008!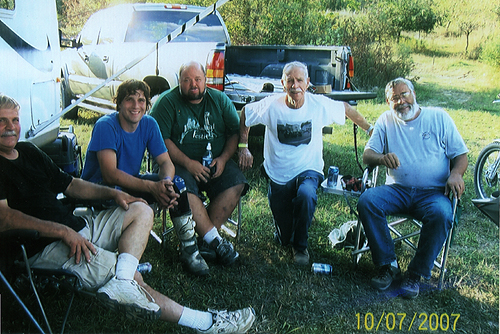 The Tractor Show & Bluegrass Festival Gang joined Aaron at the Rose City Michigan Observed Trials in October 2007!
From left to right:
Tom Brandenburg * brother to Jim & husband of Ellen
Aaron Brandenburg * nephew of Jim & son of Tom & Ellen
Big Dave Tennant * BEST friend!
Uncle Stan Cole * Jim & Tom's uncle * great Uncle to Aaron
Grandpa Jim * Loving friend and family member to all!

Cancer Walk 2007
Jim Brandenburg *** God's Garden
God looked around his garden and he found an empty place,
He then looked down upon this earth and saw his tired face.
He put his arms around him and lifted him to rest.
God's Garden must be beautiful, He always takes the best.
He knew that he was suffering, He knew that he was in pain.
He knew that he would never get well on earth again.
He saw that the road was getting rough and the hills were hard to climb,
So he close his weary eyelids and whispered "PEACE BE THINE."
It broke your hearts to lose him, but he didn't go alone,
For parts of you went with him the day God called him home.
All our Love Duncan, Janet & Natasha * Strathaven Aussies * South Africa
WE LOVE YOU GRANDPA JIM!